Rodeway Inn - Myrtle Beach
33.67024

,

-78.90451
Myrtle Beach

,

United States

|
61US$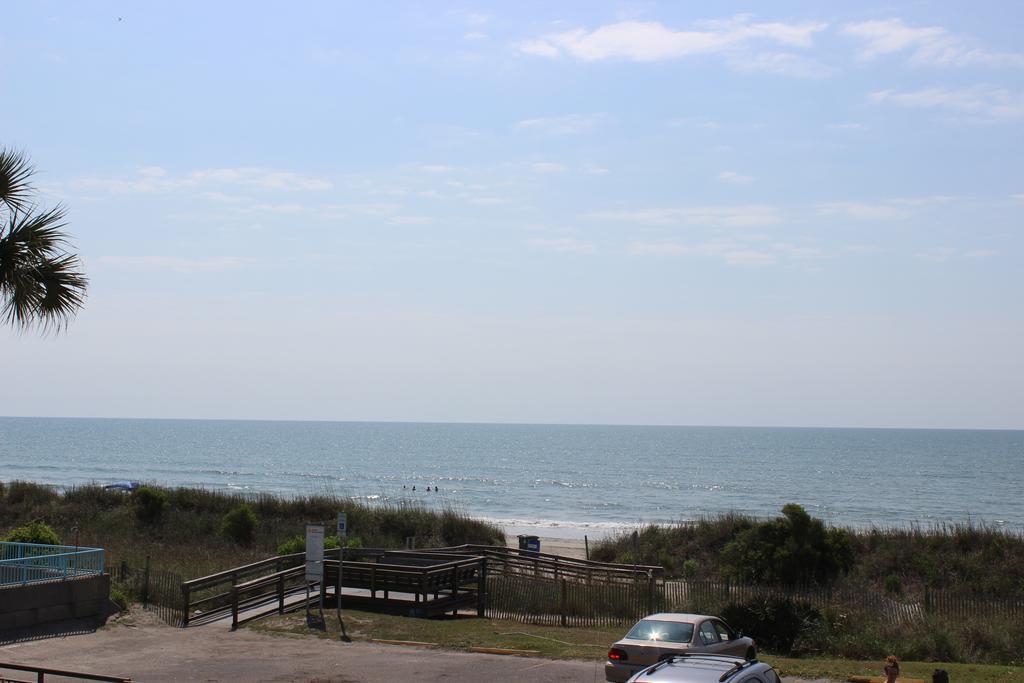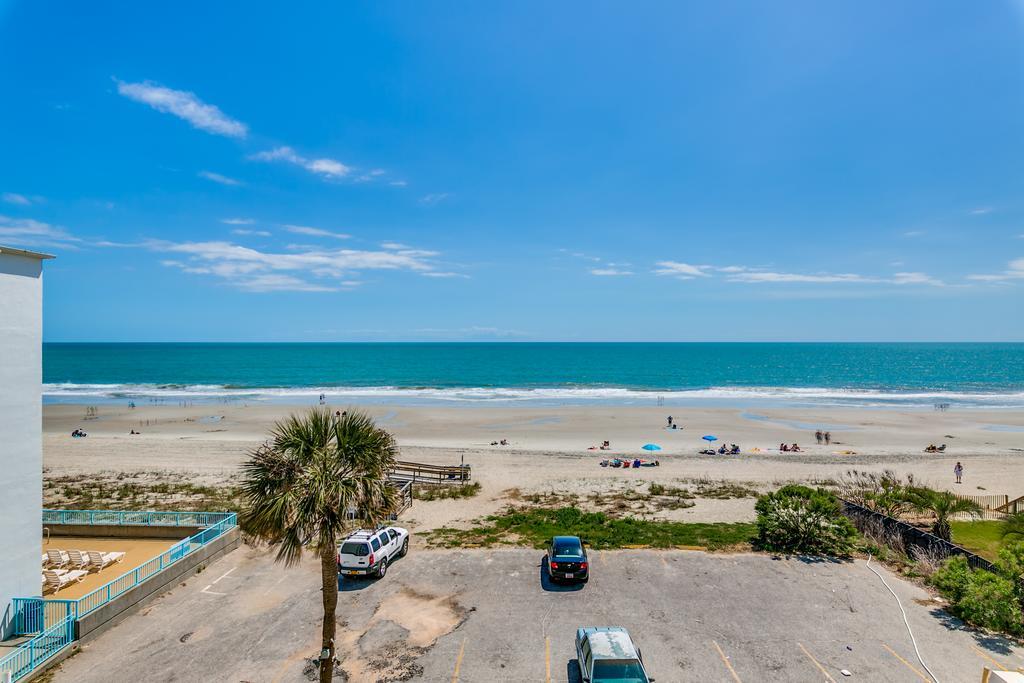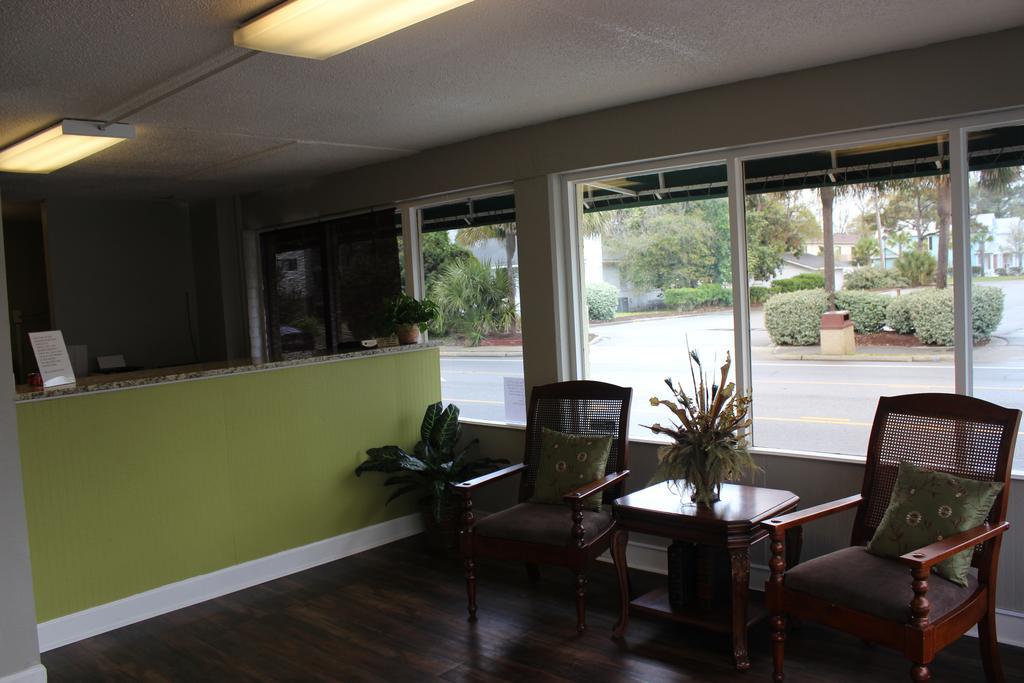 Address
1903 S. Ocean Blvd
,
Myrtle Beach
,
South Carolina
,
United States
,
29577
,South Carolina
Overview
The 2-star Rodeway Inn Myrtle Beach includes 41 rooms overlooking the ocean.
Location
This inn offers a beachfront location within 10 minutes' ride of Myrtle Beach International airport. The city center of Myrtle Beach can be reached in 30 minutes on foot. The Myrtle Beach hotel is located just a drive from Kingdom Amusement Park.
Eat & Drink
In addition, Scooby's Ice Cream Bar & Grill offers a variety of American delicacies and lies pretty near to the Myrtle Beach hotel.
Internet
No internet access available
Guest Parking
No parking available.
Number of rooms:   41.
Former name: A Summer Wind Motel
Most Booked Hotels for Your Next Trip
Facilities
General
Free Wi-Fi
Parking
Swimming pool
Air conditioning
Room features
Air conditioning
Sitting area
Ironing facilities
Good to know
Check-in
from 15:00-23:59
FREE
Check-out
until 11 am
FREE
Children & extra beds
There are no cribs provided in a room. 
Pets
Pets are not allowed.
Rooms and availability

Quadruple Room Two Queen Beds Disability Access or Non Smoking

Queen Suite Two Queen Beds Sofa Bed Non Smoking

Location
1903 S. Ocean Blvd
,
Myrtle Beach
,
South Carolina
,
United States
,
29577
,South Carolina
City landmarks
Nearby
Restaurants
Hotels nearby
Theme Park
Family Kingdom Amusement Park
1.1 mi
Shopping Area
Broadway at the Beach
3.4 mi
Museum
The Franklin G Burroughs
1.2 mi
Myrtle Beach Boardwalk and Promenade
Myrtle Beach Boardwalk and Promenade
2.1 mi
Mall
Grand Strand Plaza Shopping Center
5000 ft
301 19th Ave S
Radical Ropes Adventure Park
2300 ft
1110 North Ocean Boulevard
Myrtle Beach SkyWheel
2.2 mi
Park
Myrtle Beach State Park
2.0 mi
Golf Course
Cancun Lagoon Golf
2300 ft
Myrtle Beach Air Force Base
1.5 mi
Kingway Pentecostal Holiness Church
2900 ft
110 N Ocean Blvd
Second Avenue Pier
1.4 mi
300 S Ocean Blvd
Family Kingdom Water Park
1.1 mi
Museum
Ripley's Believe It or Not
2.1 mi
Amusement Park
Splashes Oceanfront Water Park
1.1 mi
Farrow Parkway Market Common Area
Church
Friendship Baptist Church
1.0 mi
Golf Course
Jurassic Mini Golf
1.2 mi
South Myrtle Beach Oceanfront Hotels
1400 ft
Hot Spot Video Casino
1800 ft
Restaurant
Scooby's Ice Cream Bar & Grill
800 ft
Restaurant
K & W Cafeterias Incorporated
1500 ft
Restaurant
Dairy Queen Grill & Chill
2300 ft
Restaurant
Hungry Howie's Pizza
2600 ft
Restaurant
Plantation House of Pancakes
3000 ft
Restaurant
The Barrel Bar and Grill
3100 ft
Getting around
Airports
Myrtle Beach International

(MYR)
2.4 mi
Florence Regional

(FLO)
66.8 mi
You can book a shuttle, once your reservation is complete.
Essential information about Rodeway Inn
| | |
| --- | --- |
| 💵 Lowest price | 61 US$ |
| 📏 Distance to center | 1.7 mi |
| 🗺️ Location rating | 7.0 |
| ✈️ Distance to airport | 2.4 mi |
| 🧳 Nearest airport | Myrtle Beach International, MYR |
Reviews of Rodeway Inn
Donald

my recent stay in myrtle beach was fantastic. i had a wonderful experience at a beachfront hotel. the oceanfront view was breathtaking, and the rooms were clean and comfortable. the staff was friendly and accommodating, making me feel valued as a guest at this cozy inn.

parking was an issue.

James

We had a fantastic stay at this hotel. The staff was really nice and helpful. The rooms were oceanfront with a microwave and fridge. The hotel had a clean pool and a place to wash off from the beach. The water pressure in the bathroom was great, and there were trash bins around for our convenience. The price was unbeatable, especially considering the free parking and proximity to public beach access. The security guard was friendly and always patrolling.

Everything was great.

Stanley

our stay at rodeway inn was a pleasant surprise. after our previous experience in myrtle beach, we were apprehensive, but this time exceeded our expectations. the view of the pool and beach from our room was fantastic, and the cleanliness of the towels and sheets was impressive.

hot tub missing.

Chris

Great room, friendly staff, helpful front desk, quick problem resolution, clean towels, beautiful ocean view, will return.

Nothing, all was good.

Timothy

We had a fantastic stay at this hotel! The room was spotlessly clean, exactly like the picture on the website. The hotel facilities were excellent, with a beautiful view of the ocean right from our room. We were pleasantly surprised by the friendly and helpful staff at the front desk, who made us feel at home. Moreover, the hotel's location was perfect, right on the beach and close to the BBB, Chamber of Commerce, and the Health Department. Additionally, parking was free and there were plenty of spots available.

Can't fault the property in any way.

William

We stayed at the motel for 1 night and were pleasantly surprised. Despite the low price, the room had a nice view, and the staff was great at accommodating our room request. The location was convenient, with easy access to the beach and airport. We found plenty of things to do nearby, and overall, had a pleasant stay.

Would recommend this hotel.

Gary

Clean room, great view, friendly staff, good price, convenient location, WiFi, TV

Nothing to be said.

Robert

The location was decent, within easy walking distance of Midway Park.

Larry

You guys made my stay great. I liked the room with a full kitchen, the bed was exceptionally comfortable. The location was marvellous - easy walk to everywhere I wanted to go. Found in the fairly nice area short walk to the beach and the ocean and stores, restaurants, the hotel offered great prices.

Steven

enjoyed my stay at the hotel with a lovely ocean view from the balcony. The staff were friendly and helpful, ensuring a pleasant experience. The room, though dated, was clean and maintained well.

Arnold

Liked spacious room with a full kitchen, felt like we were home.

Eileen

Great beachfront location, spacious and clean rooms, helpful and friendly staff. Perfect for families on a budget.

No complaints, felt free to seek assistance if needed.

Jimmy

The cleanliness and hotel facilities were impressive. The pool looked clean, and even though I didn't get in, it seemed well-maintained. Additionally, the friendly staff, especially Ali at the front desk, made a positive impression.

Could not be improved in any way.

Henry

As youngsters, we absolutely loved the awesome beachfront location of the hotel. The room options were better than expected, with clean and comfortable accommodations. The staff were always friendly and made us feel welcome. Great value for an oceanfront stay!

The hotel felt very homey, and we had nothing to complain about.

Reggie

I gotta say, for the value, the room at this place was worth every penny. Not fancy, but definitely better than most hotels I've been to. And let me tell you, the location was spot on. Close to the ocean and away from the crazy crowd, it was just perfect. But what really made my stay memorable was the staff. From the moment I walked in, they greeted me with a smile and made sure I had a great time. Can't thank them enough!

Now, let's talk about the breakfast option. It could've been better, to be honest.
FAQ about Rodeway Inn
What is the distance from the Rodeway Inn to Myrtle Beach city center?
Myrtle Beach city center is reachable within a 30-minute walk from the Rodeway Inn.
Which landmarks should we visit during our stay at the 2-star Rodeway Inn?
Top-rated landmarks in Myrtle Beach include Gay Dolphin Gift Cove as well as the seaside Family Kingdom Amusement Park, placed within 2.2 miles and 1.1 miles from the 2-star Rodeway Inn respectively. Midway Park (0.4 miles) is also worth a visit.
Does Rodeway Inn have parking on site?
Yes, Rodeway Inn features parking available onsite.
What are our dining options during the stay at the Rodeway Inn?
Unfortunately, the Rodeway Inn does not have on-site restaurants, but guests can dine just outside the property in broiler bar Scooby's Ice Cream Bar & Grill located 800 feet away.
What is the timeframe for check-in and check-out in the Myrtle Beach inn?
Guests of the Myrtle Beach inn can check in from 3 PM to 11.59 PM and check out from 11 AM.
Which facilities are included in the rooms at the hotel?
Every room at the hotel includes TV set for guests' entertainment.
Is swimming pool available at the Rodeway Inn?
Yes, the Rodeway Inn features a swimming pool.